Paddl Games are intensive, creative Challenges - like a hackathon - that drive innovation, growth, upskilling and employment outcomes.
Paddl Games bring together talent and industry to collaboratively ideate and solve for critical problems or opportunities, using a unique model that draws on the concept of design thinking. This delivers implementable solutions in a matter of hours!
Check out the recap video of a recent Paddl Games below... 👇
What is design thinking?
Design thinking is a process for creative problem solving. It involves challenging assumptions and redefining problems or opportunities, by addressing a problem from the end user's perspective and truly understanding their needs.
Essentially, it helps us 'think outside the box'. We step back to look at things from another point of view to identify alternative solutions!
At a Paddl Games, all participants learn and use elementary design thinking methodologies. No prior experience or knowledge is required.
---
The Design Sprint Process
Teams at a Paddl Games will ideate, brainstorm and develop a solution that addresses a broad, pre-defined Challenge topic. It's completely up to the the team how they narrow their focus and address the topic!
In virtual Paddl Games, this collaboration is supported by the best in class tech tools including Slack, Zoom and Miro.
Participants meet before the day to engage in team building exercises with a dedicated Facilitator and prepare for the Challenge. At the Challenge itself, participants will work together through three design sprints - each sprint is a bit like a mini workshop!
Pre-Challenge: Research the challenge focus, attend a team briefing, come up with a team name and start collaborating online!
Sprint 1: Narrow down the Challenge topic and define a problem statement.
Sprint 2: Ideate and explore as many solutions as you can to the problem statement. Start to develop and build out the chosen solution.
Sprint 3: Fine tune the winning idea and prepare your team pitch!
At the end of the Challenge, all teams present their final solution to a judging panel.
💡 Paddl Tip: The more creative the presentation, the better!
---
Paddl Games enable 'inclusive innovation'
Put simply, this means several groups of highly diverse people come together to create impactful, game-changing ideas in multi-disciplinary teams.
We believe diversity is at the heart of innovation and our greatest cultural asset. We believe that participation should not be based on social, physical, geographic or personal circumstances. We welcome all backgrounds, experiences, levels, skill sets and types of lived experience.
---
Key Collaborators at a Paddl Games
1️⃣ Emerging Talent: Problem solvers #1 - students, recent graduates, PhD candidates, professionals in the early stages of their career or pivoting talent.
Talent applies online through paddl.com, using their Paddl Experience Profile. This is designed to capture an applicant's unique range of lifelong learning activities, providing deeper analysis into their skills and capabilities.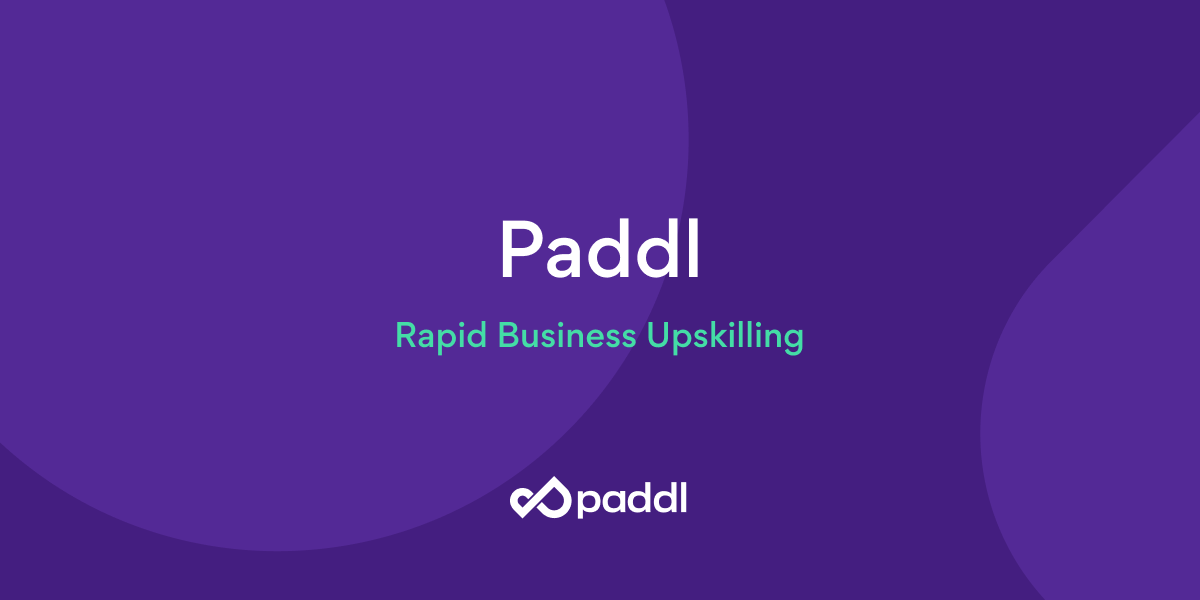 2️⃣ Industry: Problem solvers #2 - small to medium businesses, corporations or staff and academics from universities, TAFEs & RTOs.
3️⃣ Facilitators: Experts in ensuring the process is made easy by guiding teams and keeping teams on track.
Teams are supported by on-hand experts including:
Innovation Labs: Industry advisors or academics who help answer subject matter questions during design sprints. Available to be booked by teams.
Mentor Booths: Professionals who provide personalised career development advice during one-on-one sessions. Available to be booked by individual Challengers.
---
🎯 Outcomes
Paddl Games create mutually beneficial outcomes for all involved.
👩‍🎓 For Emerging Talent
Work in a diverse team that mirrors a real workplace experience
Develop critical skills for the new world of work including a growth mindset, creativity and teamwork
Network with potential employers
Build experience that can be captured on your Paddl Profile
🏪 For Industry
Facilitate innovation projects for businesses
Identify emerging talent to feed your recruitment pipeline
Build valuable partnerships with industry and education institutions
Digitally up-skill your business and employees
---
Register your interest to participate
Talent - Participation is completely free! Sign up here to paddl.com and stay up to date with Challenge announcements.
Industry - If you are a small to medium business, industry professional or educator interested in working with our global community of 24,000+ infinite learners, please contact: